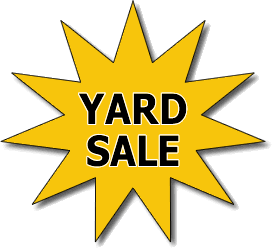 I found this blog site:
http://www.garagesalestracker.com
It has awesome information and tips for garage sales and also to locate them in your area.
You can also find some amazing blogs that are filled with so many awesome ideas for decorating your home, crafts, and items for sale.
Enjoy!
Ok, sconces NOT scones.
lol
oh my goodness gracious.
Thank God for my You Tube followers to help me out to be 'politically decorative correct' in speaking.
No wonder HGTV hasn't called me yet people!!
lol
enjoy!
I sure did!
Joining Debbie again
Sharing, caring, Garage Salen Partay, and a Giveaway!